SAAB SPECIALIST

THOMAS D TOWNSEND WAS AMONG THE FIRST AUTOMOTIVE TECHNICIANS IN THE US TO RECEIVE VOLUNTARY CERTIFICATION THROUGH THE NATIONAL INSTITUTE FOR AUTOMOTIVE SERVICE EXCELLENCE, NOW KNOWN AS "ASE" AND HAS BEEN A EUROPEAN AUTOMOTIVE TECHNICIAN FOR OVER 25 YEARS IN WHICH THE LAST TWO DECADES HAS BEEN DEDICATED TO SAAB AUTOMOBILES.
THE PURPOSE OF THIS SITE IS TO PROVIDE THE SAAB OWNER AND THE GENERALIST AUTOMOTIVE TECHNICIAN A SITE TO GATHER INSTRUCTIONS ON DIAGNOSTICS, REPAIR, AND ADJUSTMENT PROCEDURES, TECHNICAL INFORMATION, REPLACEMENT OF COMPONENTS, AND THE GUIDANCE OF THE EXPERIENCED. ENCLOSED ARE TECHNICAL DOCUMENTS, WIRING SCHEMATICS AND NUMEROUS DATABASES FOR SERVICE INFORMATION. USE IT TO DO YOUR OWN REPAIRS OR TO GAIN KNOWLEDGE AND INSIGHT.
Due to my workload, please don't call the shop. I don't have time during the business day to discuss Saabs. I gladly answer email as time permits.
The Saab Network is the first and BEST Saab information resource on the web. TownsendImports.Com is a Saab Technical site and not a Saab general information or classifieds depot. Also note the absence of banner adds and such. If You like this site ...support it.
I work by appointment only.
Townsend Imports is not affiliated with Saab USA or Saab Automobile AB. The content of this Site may not be republished without permission from the owners. Misuse of the site will result in a ban for the accessing domain.
TOWNSEND IMPORTS ACCEPTS NO RESPONSIBILITY FOR USE AND CONTENTS. USE IT AT YOUR OWN RISK.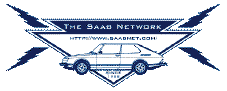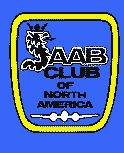 © Townsend Imports 1976-2005